FAQs. Questions and answers.
We have collected in this section a list of questions and answers that give a solution to those doubts that may arise while browsing our site.
The questions and their answers are divided into categories. However, if you do not find an answer to your questions do not hesitate to contact us.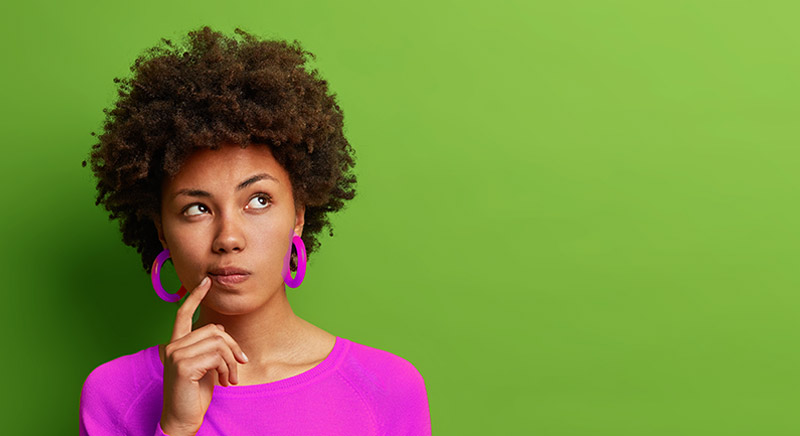 Tablecloth, Placemats and Runners
What does "hand painted" mean exactly?
Each meter of fabric is lovingly hand painted by talented and artistic staff members

There are limited runs on each design

Colour and design may vary from the image seen

The colours and the designs may vary from product to product as each product is created individually

Y

ou own a piece of functional art!
What is the fabric made from?
Tablecloths, placemats, and runners are made of high quality polycotton, which contains a higher percentage of cotton.
These products are plastic free.
Is the fabric of the products rigid?
The products are coated with a special coating that allows them to be wipe clean. Initially the products may feel a little rigid but they will soften over time with use.
How is the coating made? And what is made of?
This is secret recipe that has been perfected over the last 20 years. It has a matt finish and the fabric softens with use and after time feels very similar to a linen tablecloth.
Is the fabric stain resistant?
When cared for correctly, our fabric is stain resistant to most household foods and drinks.
What may stain the fabric?
Some examples of things which could stain our products, if left on fabric to dry:
red wine

curry sauce

tea

coffee

pen

coloured candle wax

party hats and wet streamers

oil from Paraffin lamp

wood varnish

clothing dye
How to preserve the fabric?
Ensure that your table surface is clean and dry before laying products to the table, so as not to dirty the back of the fabric.

Ensure the coated/design side faces up (label at the back).

Remember! The fabrics are stain resistant, not stain proof!

Wipe marks as soon as possible.

Use a mild cleaning solution that does not contain bleach, ammonia or chlorine.

Use a soft, wet sponge to wipe the fabric clean.

Spray with clean water and dry the surface with a white cotton cloth that will not leave fibre residue on the fabric.

Use a hot steam iron on the reverse of the fabric if necessary.

Do not fold the cloths when damp and store, rather wait for the cloth to be totally dry before storage.
Can I wash tablecloths, placemats, and runners in the washing machine?
This is possible: use a gentle cycle, no harsh detergents, cold wash, drip dry, Hot iron on the reverse.

Please note, when the cloth is soaking wet, the colour looks faded. The colour does return when dry. Please remember to iron the fabric with a very hot steam iron on the reverse after it has dried.

Washing the cloth in a washing machine is not recommended for frequent use, and should only be done in extreme or once- off circumstances.

Do not use bleach.
Where can I find products' washing and care guide?
What is the difference between single sided and double sided placemats?
Double sided placemats are padded and are hand painted on both sides. Single sided placemats are not padded and the design is hand painted only on one side: the back of the product is not painted.
How varied will the colour of my product be, compared with the images online?
All our images are shot in natural light to maintain and bring the authenticity of all our products. Different lights and seasons will show the colours in different ways.
We do our best to ensure that colours of all the products on the website and on our online channels are shown as close to the actual colours as possible. Please consider that products are handmade and hand painted so they may, therefore, slightly vary from batch to batch. Settings on your computer or device may cause colours to vary from the actual ones too.
Please refer to "flat" images as the closest to the actual colours of our products.
Why are the round tablecloths more expensive?
Three pieces of material and additional workmanship are required for the round tablecloth as a result the price of the tablecloth is more expensive.
Why does the round tablecloth have a join?
The fabric has a standard width of 148 cm. In order to accommodate the dimensions of the round tablecloth (180 cm) it is necessary to stitch three pieces of fabric together by using a neat join.
Can I leave the fabric out in the rain?
Fabric should not be left out in the rain or allowed to get soaking wet. Should the fabric become wet, please ensure that it is dried out thoroughly before using again.
Fabric can be used outside and under cover. Wet fabric may become mouldy and damaged.
Is the fabric UV resistant?
Yes, the product fabric is UV resistant.
What if I have allergies?
No harmful substances are used in the chemical make-up of the coating or paint.
How are the ceramic products sold?
All the ceramic products are sold individually except for:
The set of small bowls are sold in sets of three

The oval serving bowls are sold in sets of two

The cappuccino set of cups and saucers are sold in sets of two
Are the ceramic products microwave safe?
Yes, the ceramic products are microwave safe, however, the cookie canister should not be put in the microwave.
Can the ceramic products be washed in the dishwasher?
Yes, the ceramic products can be washed in the dishwasher. The lid of the cookie canister is made from wood and should not be washed in the dishwasher.
What steps should I follow if the ceramic products are damaged when I open the package on receipt?
If the ceramic products are damaged when they arrive at the point of destination, please contact us immediately via email at info@tavarte.com. Please provide us with details of the breakage and, if possible, kindly send a picture of the damaged product. We will then contact you to resolve the problem.
What materials are the dish covers made of?
Our dish covers are 100% GOTS certified organic cotton and elastic allowing for a breathable cover and easy wash and dry.
Do our dish covers seal your food completely like plastic would?
The dish covers are breathable allowing evaporation to occur and promoting efficient cooling in the fridge. Out of the fridge your food is protected from contaminants without suffocating or sweating your food. They do not have a plastic layer or a wax coating.
Do the dish covers keep food fresh?
Freshness is actually related to time. The reason why we think that plastic 'locks in freshness' is because it locks in condensation. In the case of plastic wrap, when you seal your food, you lock in air, this results in 'sweating' and produces droplets of condensation. As those droplets fall into your food, they carry with it the toxins from the plastics.
The key to eating fresh food is in the shopping and preparation however it is possible to preserve the quality of food through good storage practices. Our breathable covers allow for evaluation which means that your food cools down to about 4˚C or 40˚F quickly and without sweating.
Can you use your dish cover in the microwave or oven?
No, it is recommended that your dish cover is NOT used in the microwave or oven.
How do you wash the dish covers?
It is so easy to wash your dish covers. Just throw them in the wash with your normal laundry. They don't get as dirty as one might think because while protecting your food, they do not come into contact with your food very often. If your dish cover happens to get dirtied by some turmeric or beetroot, wash out as soon as possible.
Cold or warm machine wash.  Can be hand washed. Hang or warm tumble dry. Do not bleach. Wash out potential stains soonest.
How adjustable is the size of the dish covers?
Our dish covers have a sturdy elasticated edge that stretches over various sizes and shapes of jugs, extra small, small, medium, large and extra-large dishes. View the minimum to maximum size chart to help you select the appropriate size.
How are the dish covers sold?
The dish covers are sold as follows:
The rectangular dish covers are sold individually

The set of small dish covers are sold in a set of 3 made up as follows: One jug dish cover, one extra small dish cover and one small dish cover.

The set of large dish covers are sold in a set of 3, made up as follows: One medium dish cover, one large dish cover and one extra large dish cover. 
Can I get a set all in the same color?
Sorry this is not possible but they are color coded for size!  We make each cover a complimentary color, so you know which size each cover is at a glance.
What is the most common size for the dish covers?
If you are considering buying one dish cover as a gift for someone who has a family, then we recommend our large set because it fits most common salad bowls. For people just starting out and for those at the downscaling time of life we recommend our set of smalls.  Our Dish Covers are adjustable and all about function so you can't go wrong.
Does the printing on the product fade?
The print doesn't fade, however with all textile printing, colder washes in mild detergents and hanging to dry will preserve the quality of the print.  Do not bleach.
How long do the dish covers last?
The dish covers are made to be used every day and washed often. The elastic is made to our specification which gives our dish covers the longevity that other dish covers don't have. Obviously cold wash and hang dry will prolong their life but this is not necessary if it is not part of your normal routine. Enjoy them for years!
How long will it take for my order to be delivered?
We endeavour to deliver every order within 10 working days of receiving cleared payment. Please note that the delivery period may be extended during festive seasons and busy times of the year due to additional volume for us and BRT (the shipping agent). Please ensure that you place your orders timeously.  Delivery times are also subject to stock availability and to courier delays and other issues which may, unfortunately, be beyond our control
Deliveries to Calabria, Sicily and Sardegna may take longer to arrive at their destination.
Please read our Policy for a full explanation of our delivery procedures and liability.
Which courier service does Tavarte use?
Your order will be delivered by BRT. S.p.a (shipping agent).
For European deliveries BRT uses two leading groups: dpdgroup and EuroExpress.
Do you deliver outside of Italy?
Yes, we deliver to all EU countries. The shipping costs may vary depending on the country to which the shipment is taking place.
The shipment costs are determined in the Cart section. Kindly enter your shipping area (country and region) and the total cost of your order will be updated to include the cost of shipping.
Please note: your actual shipping address will be entered at checkout.
What are the delivery charges?
Standard delivery charge is € 9.15 including VAT for deliveries within Italy (this is not applicable to Sicily and Sardegna).
 The delivery charge for Sicily and Sardegna is € 10.80 including VAT.
Delivery charges to other EU countries will vary depending on the destination to which the products are to be delivered.
Please ensure that your delivery address is correct as an incorrect delivery address may result in delays and additional delivery charges. We cannot be held responsible for any losses incurred by the customer as a result of supplying an incorrect delivery address.
What are the delivery times during adverse weather conditions and festive seasons?
We set ourselves very high standards of customer satisfaction. Although we will endeavour to ensure your parcel is received on time, there may be instances which are beyond our control, for example adverse weather conditions, which may cause delays in your purchase arriving on time.
Please also be advised that the delivery periods may be extended around festive seasons such as Christmas and Mothers Day. In these instances, please place your order well in advance of required dates.
Can I purchase online and pick up my order in store?
Yes, your order can either be delivered to your specified address, for a charge, or you can collect your order from our office located at Via Martiri della Liberta' 4, Staranzano (GO), Friuli Venezia Guilia, Italy.
When you place your order online you will be asked if you would like your order to be delivered or if you would like to collect your order.
How do I track and check the status of my order?
You will receive your BRT tracking code via email or sms once the goods have been collected by BRT (the shipping agent) from the Tavarte offices. This is the shipment ID code that enables you, the customer, to quickly track and manage your delivery online completely independently.
By inserting the BRT code in the dedicated space on the homepage of the BRT website www.brt.it , you can access your shipment and find out the expected delivery date and time in real time (live tracking).
Following an attempted delivery (notice of attempted delivery) you can schedule a new delivery, indicating an alternative date or address (the latter must be authorised by Tavarte) or request to make a collection at one of the BRT branches.
What happens if I'm not at home when the courier arrives?
If you were absent when the BRT driver arrived, you will find an attempted delivery notice in your post-box with details of the shipment. A new delivery will automatically be scheduled for the next working day.
You will also receive a notice from BRT, by e-mail or SMS, confirming the date and approximate time of the new delivery as well as the BRT customer service contact details.
If you want to change the scheduled time you can insert the BRT code in the dedicated space on the homepage of the BRT website www.brt.it  and schedule a new delivery, indicating an alternative date or address (the latter must be authorised by Tavarte) or requesting to make a collection at one of the BRT branches.
Didn't find the answer to your questions? No problem! Write to us and we will respond to all your requests.
keyboard_arrow_leftPrevious
Nextkeyboard_arrow_right